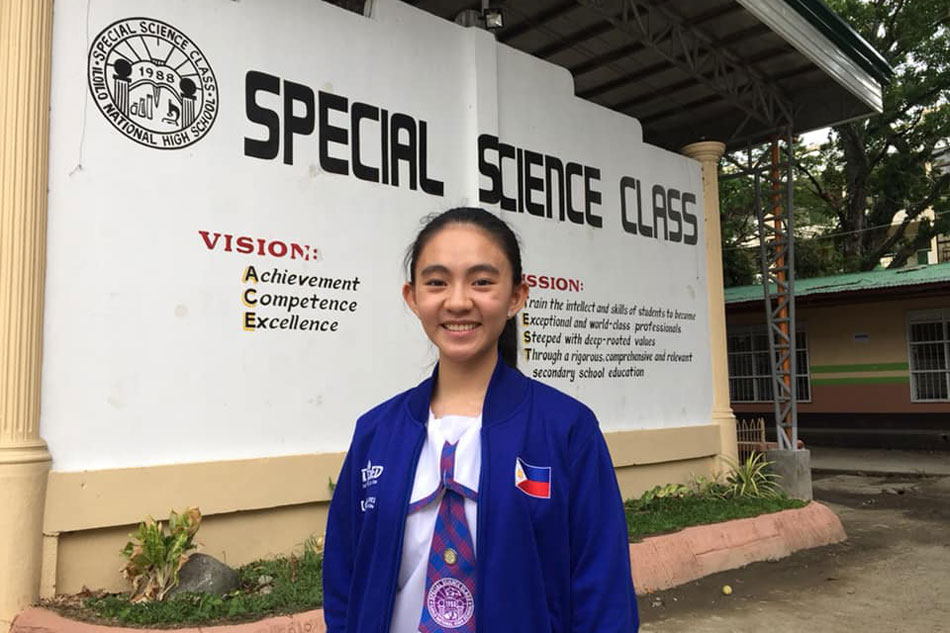 A young Filipina from Iloilo was one of the awardees at the Department of Education's National Science and Technology Fair. Maria Isabel Layson, a high school student, was one of the first to receive the Gokongwei Brothers Foundation Young Scientist Award in her batch. She was one of the 12 candidates sent to represent the Philippines at the International Science and Engineering Fair (ISEF) at which was held last February 2019 in Phoenix, Arizona, USA.
Her study, "Bioactive Component, Antioxidant Activity, and Antidiabetic Properties of Muntingia calabura Linn. An In Vitro Study" is the stem of her recognition. It essentially determined the properties of the Aratiles fruit which could potentially cure diabetes. In an interview with RMN Iloilo, Layson revealed:
Nagtuon ko sang aratiles or sarisa para ma – address ang diabetes… Ang conclusion sini is that, all of the plant parts sang sarisa nagacontain ni siya sang anti-oxidants nga makabulig ini siya sa iya nga anti-diabetic properties niya.
[I studied the Aratiles fruit or Sarisa to address diabetes. The conclusion of this study is that, all of the plant parts of the Sarisa fruit contains anti-oxidants, which could help because of its anti-diabetic properties.]
This means that the Aratiles fruit may be one of the cheapest remedies for diabetes available. Not only does it abundantly grow in the Philippines, but most of its components are also edible. From its branches and leaves to its flowers, all contain the necessary antioxidants to combat diabetes.
Aratiles is a fruit which grows naturally anywhere within the Philippines. It is known in other countries as Jamaican Cherry, Panama Berry, Singapore Cherry, and more. Other names for it in the Philippines include Manzanitas, Sarisa, Kerson, and Datiles.